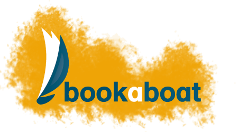 OFFLINE hajó: a foglaláshoz a bérbeadó visszaigazolása szükséges (1 munkanap)!

ONLINE hajó: 2 perc alatt lefoglalható!
Tartalom
Contact
About us
bookaboat.hu is the first truly online booking site for Hungarian yachts and sailboats which is combining many years of experience in chartering and brokering with the newest online solutions, transparency and flexibility.
Since 1980s we deal with sailing in different forms: sailing charters, courses, summer camps for kids. Naturally we also do sailing for our own fun, attending amateur contest as a hobby or exploring European sailing resorts.
bookaboat site and WindWave Ltd was founded in fall 2010 to bring closer people to water, people who want to sail or drive a boat or do any type of leasure acitivity on natural water, lake or river to all the opportunities which are currently dispersedly available. Currently several companies offer excellent and somewhat less than excellent service on inland water and on sea, being charter or holding courses; our site aims to help you to navigate through the opportunities, the quality and price of services.
Katalin Mikos, founder

My first experience in salaing was in 1979, trying to manage a "pirate" and passing the first sailing exam. In first years doing kayak and canoe trips all across Eastern Europe and sailing with my little daughters on Balaton where I live even now. I tasted sailing on the sea but that's too salty and too deep, cannot compete with lake Balaton! Professionally i do sailing since 1991: organising courses, "mother" of summer camps, charter and broker. Back then with phone-calendar-phone again-post office method. Now i support the modern fully-online techniques over being 7/24 on the phone.

Fair winds!

Kata Kovács, founder

In my childhood my parents were great to take me for several canoe and kayak trips on Hungarian and foreign streams and rivers. They also made me to experience sailing on the lake Balaton and later to enjoy the sailing on sea. As a result during university years I spent summers teaching sailing to kids in summer camps and to adults in courses or just working as a skipper (having international maritime, as well as inland professional sailing licence). This also led me to be founding member and member of board of the Water Rescue Services of Hungary. For now, sailing and cruising became a hobby and recreation, and i want share this experience and to make it available to all people interested in outdoor water activities.

Richárd Karádi, owner

I enjoy every type of water activites - being sailing, cayaking, canoeing or swimming - most important is to leave the city and the office behind for the weekend. Luckily both the Danube and Balaton is around and gives plenty of opportunities. First "boat-experience" is coming from 2002 on a sailboat rented by a friend, than piling experiences in a sailing camp at university. I got inland licence in 2006 since then on top of being a hobby, I link sailing to summer vacations - exploring Mazuri lakes, lake Fertő (Neusiedler-see) or Croatian islands - and also attend amateur sailing races. Being on the water, enjoying the sun and the wind is the best form of recreation to me and I recommended to all who want to forget the busy weekdays for a while.
Our contacts

bookaboat yachting
UTR: UK7728240550
Address: 18 Little Headley Close, Bristol, BS13 7PJ, UK
Phone: +44-7772-879427
Email: info@bookaboat.eu

Bank account:

HSBC UK, sort code: 401413, account: 82639254
IBAN GB37-MIDL-401413-82639254

SWIFT: MIDLGB2103B

Contact us here: